GRAZING BOXES CENTRAL GOLD COAST AND NORTHERN NSW
WHETHER YOU'RE HERE FOR A GIFT OR FOR YOURSELF YOU ARE RIGHT WHERE YOU NEED TO BRIE.
GRAZING BOX CO BRINGS YOU SEASONAL PRODUCE AND ARTISAN SMALL GOODS WITH EXCEPTIONAL QUALITY.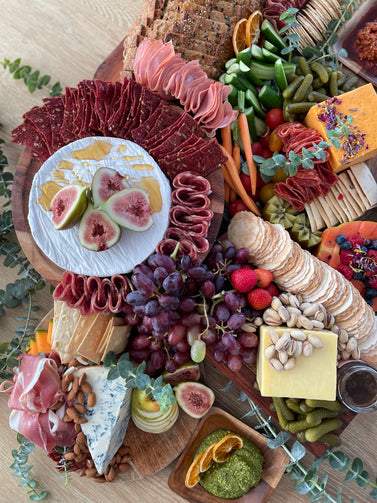 GRAZE AWAY BOXES
WE HAVE CAREFULLY SELECTED CHEESES AND MEATS FOR PERFECT PAIRING. ACCOMPANIED BY SEASONAL PRODUCE AND FINISHED WITH GOURMET CRACKERS
OUR GRAZE AWAY PLATTERS ARE DESIGNED TO SUIT ANY OCCASION.
OUR CUSTOMISED GRAZING TABLES MAY BE THE PERFECT OPTION TO CATER FOR ALL OF YOUR GUESTS. CONTACT US FOR PRICING AND INFORMATION.
ALL DIETARY REQUIREMENTS CAN BE CATERED FOR.
*produce and products may vary pending availability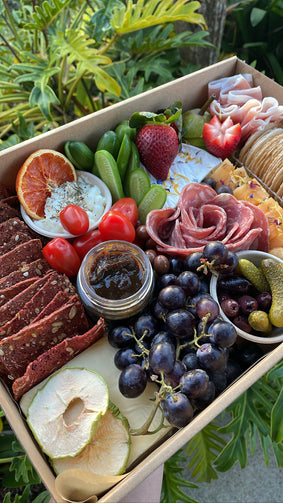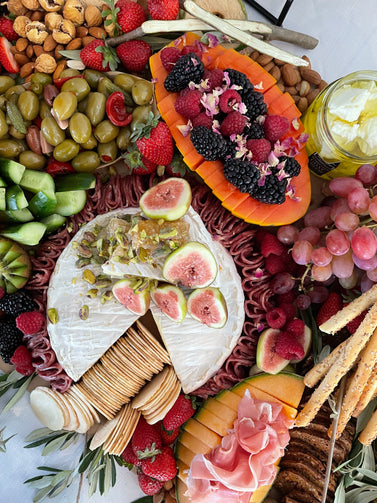 GRAZING TABLES
Wow your guests with a mouth watering and eye-catching Grazing Table.
The perfect way to encourage your guests to mingle with each other whilst fulfilling their appetite as they graze on delicious produce. 
GOURMET CATERING
LET US WORK WITH YOU TO CREATE THE PERFECT PLATTERS TO SUIT YOUR EVENT...
Take a look at our two menu's to choose your style of catering
OR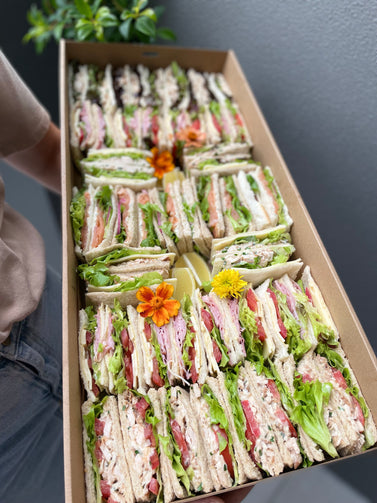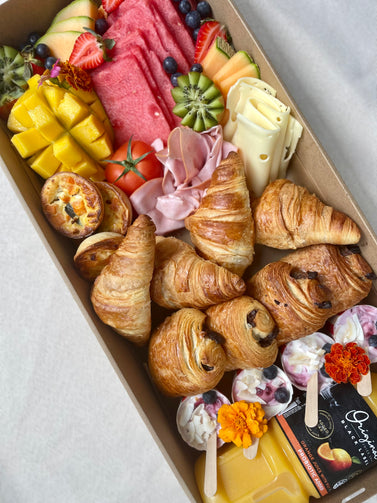 SUNRISE BRUNCH BOXES
GOOD MORNING SUNSHINE,
WAKE UP TO THE SMELL OF FRESHLY BAKED PASTRIES IN THE MORNING WITH OUR CAREFULLY CURATED BREAKFAST BOXES. DESIGNED FOR THE INDIVIDUAL OR TO SHARE.
THIS MAKES FOR THE PERFECT BREAKFAST IN BED.